*This post may contain affiliate links. If you click on any link and make a purchase, we may receive a small commission at no cost to you.
What is 'home' to you? I'm not asking about your dwelling, but instead, what comes to mind when you hear the word 'home'? I have my own ideas of what home is to me, but since inquiring minds want to know (or at least mine does!), and everyone's ideas are different, I asked my friends this question on my personal facebook page in an informal poll and as they say on Family Feud, "Survey said!":
Caroline
"Home is where your heart is. I know that is cliché but I've always believed that. Home is wherever you feel loved."
Kyra
"Home to me is feeling love and being around the people I trust and who make me laugh and let me be me…and I do the same for them. I've been blessed with some awesome, loyal compadres."
Marie
"It's the question I've been pondering for some time now. I'll let you know when I figure out what it is for me right now. It's not
what it used to be."
Derrick
"My wife Vicki was my last true home when she was alive. Home is where the heart is and she will always have a big part of it."
Terri
"Home is snuggling with my kids…most content that I've ever been in my life."
Jennie
"As someone who has moved plenty of times throughout my life, the place I feel  at home is where my closest family is. It doesn't matter if it is in a foreign country where my parents live, in my sister's house in Texas, in a condo on the beach with my children and grandchildren beside me, or my own home when I'm curled up in front of the fire all alone or with those I love sharing a meal and lots of laughter. Home is where I feel safe and secure to share my love freely and without judgment."
Matthew
"Pork BBQ!" (He's here at the beach with Kyra and me, but he was napping on the sofa when I conducted this poll…FYI, we've had Ridgewood BBQ two days in a row AND he talks in his sleep, just sayin').
When I think about what home is for me, I don't necessarily think about four walls with a metal roof, and a perfectly manicured lawn enclosed by the obligatory white picket fence. In the past, home has been the heavenly smell of my former mother in law's turkey meatloaf wafting through her house on a chilly Mississippi evening. It's also been the exasperated, high pitched voice of my then four-year-old curly-blond-headed-blue-eyed niece Kate saying, "But Aunt Kristi! I just wanted to pet the kitty!!!" when I discovered she was quite the little escape artist. She had snuck out the back door and into the privacy fenced yard at 9 pm to check on a litter of kittens that had made the corner of the yard their temporary abode. When my mother died, home was when my two best childhood friends ran hot bubble baths for me. Cried with me when I lost it. And had one of the kindest women in the world bake me a rich, decadent three-tiered chocolate cake with double chocolate icing because they knew I needed comfort food (
Melanie & Scarlet
, just so you know, I will never, ever forget that). Home has been waking up to the comfort of Nutmeg, my late 15 pound Maine Coon cat, tummy up, curled into the curve of my belly, purring loudly and making air biscuits with his ginormous red mackerel paws. It's been turning around in the kitchen to find that the man who had my heart had meticulously made my plate for me when I wasn't looking—all the while knowing that I don't like my food to touch. And while he's always felt familiar to me, he became home in that moment. Home was the aroma of the cube steak and brown gravy that my Granny made for dinner because she knew it was my absolute favorite. It's also been the first sip of my Aunt Patty's homemade Russian tea. The first taste of my Aunt Vickie's one-of-a-kind spaghetti sauce. And the first bite of my mother's homemade lasagna.
It is opening the basement door of Serendipity, the dated but cozy beachfront cottage that I spent many of my childhood summers in here on the coast of North Carolina. Finding that even in my 40s, it smells exactly the same as it did when I was a kid. It is the sweetness of watching Snickers fall soundly asleep in my lap while I rub his fluffy, velvety ears. Home is staying up until 3 am with Kyra. Talking, laughing, crying, and drinking Red Velvet Cupcake wine after one of the most traumatic occurrences of her life. It's climbing into my bed to talk some more. It's the friend who showed up to help me eat the massive breakfast that I'd made for the man who fixed my plate because he had to make an unexpected trip to the ER on the day he was supposed to spend the morning with me (thanks, Tracie, love you so much). And when my friend Scott calls on our usual Thursday evening hangout night and says, "Kristi…you cannot, cannot, cannot move to the beach ever again. Ever! Because I don't think I'll be able to stand you being so far away, so when that lease is up, you make your way home, do you hear me?!" That…that is home to me.
Home can be so many different things to all kinds of people. The magic of 'home' is whatever we make it. Whether it's the memories we have from long ago or the people who we do our daily life with. It can also be showing up unannounced at the local photography/art studio in downtown Johnson City for a spot of tea and some Wizard Cat Merlin snuggles (click 
Wizard Cat Merlin
to learn more!). Home can be a glance. The scent of a newborn baby's skin. Or the smell of your favorite flower. It isn't even necessarily the concept of the place you reside in either because home is a feeling.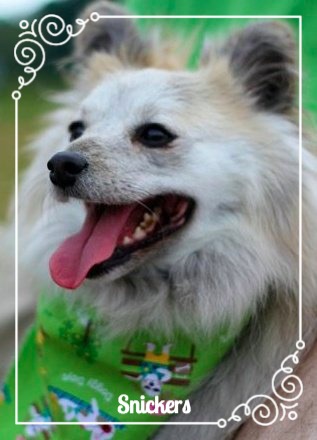 Comment below and tell me what home is to you. After all, inquiring minds want to know!